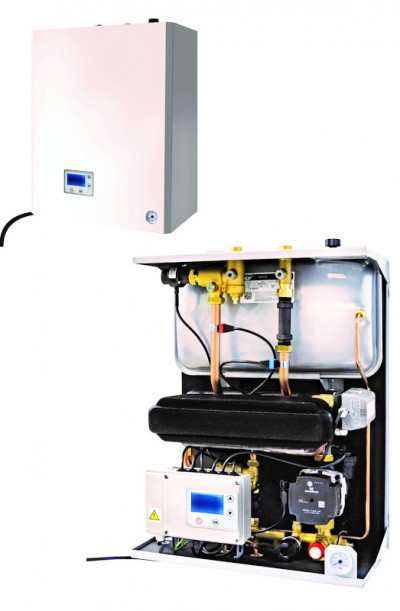 HIUltra
Utility satellite
Series 3891
Utility satellite for instantaneous production of domestic hot water and winter climate control.
It is the ideal solution for distributing, regulating and metering the thermal energy produced in centralised system contexts.
The satellite is designed to meet the heating and domestic hot water needs which, like for a wall-mounted boiler, is produced instantaneously on demand by the utility.
RBM's HIUltra is equipped with an electronic regulator which, through the return temperature control of the system, performs single control functions to optimise performance and operation.
Hydraulic units featuring an advanced technology structure that is widely established in the world of wall boilers
Full adjustment of the heating and DHW functions
Optimisation of the heating control also with climate compensation and on the system return line
DHW production function quick response
Set up to manage system functions with prepaid mode
Complete with fully insulated box
Equipped with dynamic balancing function and regulation with pressure independent valve (PICV)
Maximum primary circuit pressure (DH) 16 bar
Maximum primary circuit temperature (DH) 90° C
Maximum primary circuit differential pressure (DH) 4 bar
Max heating (RISC) circ. pressure/relief valve setting 3 bar
Max DHW output at 1300 l/h with 80° C primary circuit (DH) and ΔT 40° C: 80 kW
Max HEAT output at 1300 l/h with 80° C primary circuit (DH): 30 kW
Dimensions 585x465x265 mm
Indirect utility satellite
| | | | | | | |
| --- | --- | --- | --- | --- | --- | --- |
| Code | Measure | DHW (kW) | Pack | Outer | Cat. | € |
| 3891.00.00 | 3/4" | 80 | 1 | 1 | 03.02 | ||38910000_LastPrice|| |
(-) price on request