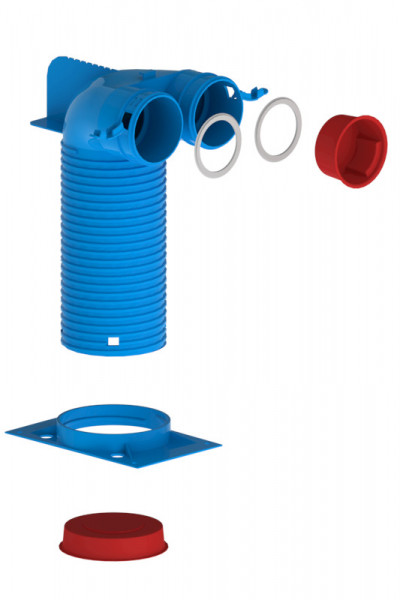 RO-PLE2
90° angled dual vent plenum with wall mounting plate
Series 5192
Nozzle 90-degree angle double plenum with wall fixing plate, sealing fins, including 2x plugs and 2x o-rings
Can be used for either delivery or intake lines.
Can be quickly wall- as well as ceiling-mounted thanks to the guides for cutting flush with wall, and the valve/grid insertion template.
Filters to be inserted inside are optionally available.
90-degree angle double plenum for connection to round/square nozzle DN 125 mm.
F/F 90-degree angle double plenums
| | | | | | | |
| --- | --- | --- | --- | --- | --- | --- |
| Code | Model | Description | Pack | Outer | Cat. | € |
| 5192.90.07 | ROPLE-2/9075 | 2xDN75F, 1xDN125F, HDPE | 1 | 3 | 30.09 | ||51929007_LastPrice|| |
| 5192.90.09 | ROPLE-2/9090 | 2xDN90F, 1xDN125F, HDPE | 1 | 3 | 30.09 | ||51929009_LastPrice|| |